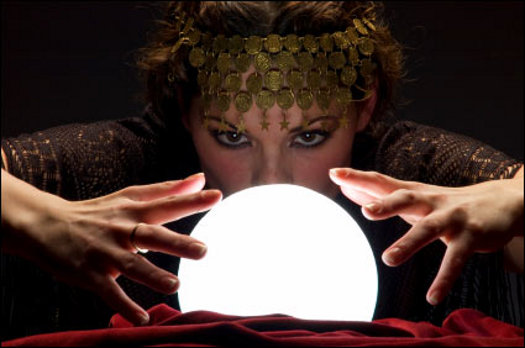 It would be great to have a time machine that can propel content marketers into the future to see what the rest of 2015 holds for the industry, but we'll probably be waiting awhile for such technology. Still, there is a symbolic crystal ball that can predict the trends that will be causing a buzz and warn us about others that will fizzle out before they gain momentum. Marketers need to be aware of what lies ahead to give us an idea of what to expect and tell us which strategies are more likely to deliver success. While we can't make exact predictions about the coming months, we can at least gain some perspective to help with planning and strategy. It's all about recognizing which prognostications show promise and distinguishing them from those that are bound to make an exit in just a few months.
Non-traditional channels become mainstream.
Content marketing, as separate from print and broadcast media, is non-traditional in and of itself; but there are some channels within inbound marketing that are breaking new ground every day. Websites, social media and email campaigns may have been considered innovative 10 years ago, but the next few months will show us a whole new group of content marketing pioneers. Video will continue to capture a huge chunk of online attention, while podcasts are likely to increase in popularity – as you'll see below. As more consumers rely on mobile devices to consume content, marketers will have to respond to that demand as well.
Get the attention of C-Level VIPs.
The decision makers in most companies are also the busiest people in the enterprise, so it's increasingly important to grab their attention and present concise, compelling content that they need now. We're all aware that there's a significant difference between B2B and B2C marketing, so it's up to marketers to be where the VIPs are hanging out. Hint: It's not Facebook. Professional networking social media platforms like LinkedIn show much more promise when speaking to this particular audience.
What's old is new for podcasting.
Podcasts have been around for awhile, finding a solid niche on iTunes in 2006 that exploded to millions of new listeners in a short time. Today's podcast content is reaching even more than ever and the numbers are forecasting that 2016 could be a breakout year for this format. There are a few reasons consumers prefer to consumer their content via podcast, which will drive the increase in popularity over the next few months.
Participants can multi-task when listening to the material. They're not forced to sit in front of their computer, so they can go about their daily lives while the podcast plays.
Podcasts are ideal for mobile devices. Travelers and those on the go want to listen to podcasts while waiting at the airport or in traffic. We're more reliant on mobile devices than ever before and podcasts are very portable.
Prospects like their content on-demand at all times. Listeners need to access content they want, when they want it. Podcasts can be played anytime, paused to allow for breaks and available to all.
Stay away from the content marketing FAILS.
We can learn as much from success as we can from failure, as was the case with a few notorious blunders.
A Facebook flub was made famous a few months back with its "Year in Review" feature, which wasn't warmly welcomed by those whose year was less than stellar. The faces of deceased friends and family would keep showing up in a user's feed, painful reminders that content automation should be used cautiously.
Science guy Neil DeGrasse Tyson could possibly have used better timing when tweeting a few message about organized religion on Christmas Day. His Twitter activity spurned a series of furious comments and responses from those offended by his tweets. Marketers need to be aware of how certain content might be received and consider whether the timing is appropriate for the message.
Content marketing software is no longer a luxury.
If you take nothing else away from these content marketing predictions for the rest of 2015 and into early 2016, it should be this: Invest in a content marketing platform now. Yes, it can be expensive; yes, it takes time to learn all the features. However, you're wasting time and resources if you're not taking a documented approach to content marketing and automating at least some of your workflow.
Even with the year ¾ of the way over, we can still take advantage of the content marketing predictions, trends and pointers that are all the buzz among experts in the field. It's smart to stay on top of the developments that can make your content marketing approach more effective, enhance your workflow and inspire new ways of thinking. What new strategies are you using? Lets discuss.