Only a generation ago, artificial intelligence (AI) was just a fantasy, something to be read about in science fiction stories. Today, AI is increasingly becoming a tool that we use in our daily lives. Although we don't yet all have smart homes that clean themselves or cook dinner for us, the technology is fast becoming available. If you think about tools such as the Amazon Echo and Google's Home, you can easily see how much AI has already begun to become embedded in our lives.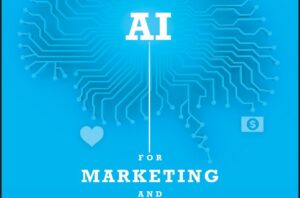 How Can Marketers Begin to Use AI as a Marketing Channel?
The internet introduced technology that makes it easy to search for any topic. Search engines such as Google are now the primary method that most people use to discover news, shop and learn about the world. However, this avenue of seeking information is broadening rapidly. We first saw the advantage of search engines using text as information. However, in the last several years, search has expanded to video (YouTube) and images (Pinterest and Instagram). Sites that promote video and image files have overtaken traditional search especially with the advent of mobile technology.
Mobile technology then added the ability to use voice controls to search with Apple's Seri and Microsoft's Cortana. Now, you can use Seri and Cortana on desktop and mobile devices.
The New Girl on the Block
The next step in search was taken by Amazon with the introduction of Echo and Alexa. When this happened, AI was able to enter our homes. This advance allows people to search using AI directly in conjunction with Amazon and other search channels.
Now marketers have a whole new channel to explore. It is clear that Alexa will continue to develop and connect with other search channels. In addition to video and text, marketers need to determine how audio files can reach their clients. What AI adds to audio technology is the interactive ability. Alexa generally answers commands and queries that are presented as we go about our daily lives. As the program learns more about you, it can better respond to your queries and commands. That's AI in action!
Keywords
It is clear that keywords and customer personas become increasingly important as AI continues to develop. Knowing your current clients and prospects well will help you interact with AI users. In fact, the more intimate knowledge you have of your customers, the better you will be able to weed out poor prospects and qualify good ones.
New Technology
The iPhone X and Pixel 2 are soon to be available to customers with some AI features. We will continue to see these types of developments. Marketers who learn to take advantage of AI as another channel will find it to be a great way of reaching Millennials and later generations as they become adept at using AI as a resource for search. Personalization is very effective with AI. AI can also reinforce marketing seen on other channels including video and text. Current channels such as social media will also improve the ability to personalize marketing as AI is added.